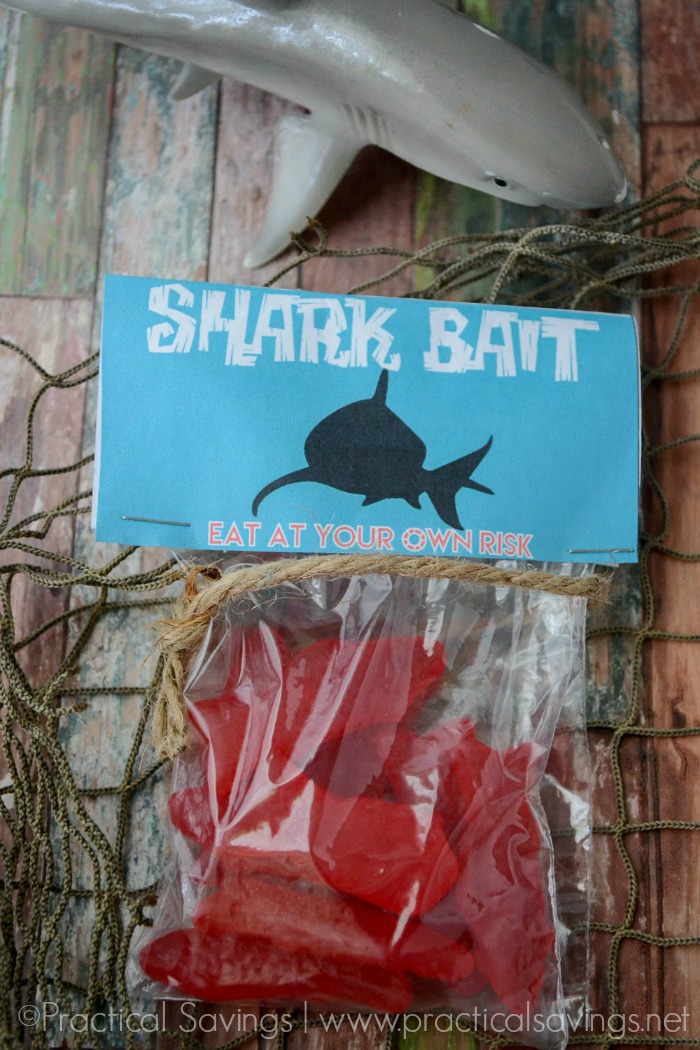 Shark Week. It all starts on Sunday, if you keep up with it. To be honest, while we have a TV, we don't get any channels so I don't have a clue as to what all happens on the Discovery channel for Shark Week (Google is awesome, though). However, my oldest is an avid shark fan. He saved his allowance last year and bought a shark toy and he loves, loves his shark pj's. Something about sharks just fascinates him and he gets so excited when he sees shark anything.
[Tweet "Start your #SharkWeek party off with this #SharkBait treat bag. #printable "]
This year, while we won't be following the Shark Week on Discovery Channel, I still wanted to do something fun, so next week we're going to have our own Shark Week by making some "shark bait" treat bags and delving into some shark videos online. My son is going to be thrilled and it will be a fun learning experience for all my children.
Do you have plans for Shark Week? I'd love to hear about them in the comments below. Meanwhile, if you are having a Shark Week party or just want to have a fun beach/ocean theme party, here's a fun little project to do or have your kids help you.
Shark Week Shark Bait Treat Bags
This is a fun, simple party treat bag that the kids can help you with. You'll need the following supplies:
Shark Bait Printable (above or click here)
Stapler/staples
Scissors
Print, trim and crease the Shark Bait treat tags. Count out the number of fish candy needed for each treat back. Fill the bags then fold the opened top over a little bit and add the tag. Staple and your ready to go. Have fun and enjoy your Shark Week!
---