My husband loves ice cream. I mean, he really loves it. So when the dr. recommended he go off gluten and diary, I need I needed to find an alternative. After searching the Internet and finding all different kinds of ice cream that were dairy free, I decided to combine ideas and use what I had to make this Pumpkin ice cream.
[Tweet "Just in time for the holidays! Gluten & Dairy Free Pumpkin Ice Cream."]
This is definitely not as creamy as the premium ice cream my husband is used to but it's a start and didn't leave my husband feeling fatigued (major plus right there!) and my husband said it was still delicious.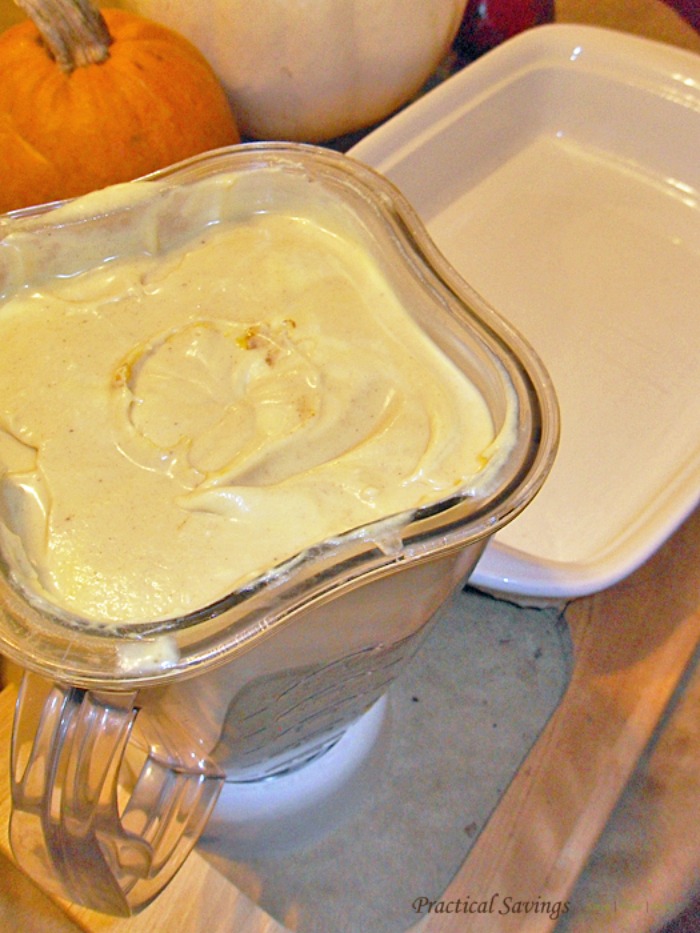 You need coconut milk, coconut cream, pumpkin puree (or canned), frozen bananas, brown sugar or honey, vanilla, and pumpkin pie spice. Combine all into a food processor or blender and blend until smooth.
Pour into a dish, cover and freeze until almost solid. If you have an ice cream maker, you can pour the mixture into that and churn until it's thick. Serve with dairy free caramel sauce and caramelized pecans.
Pumpkin Ice Cream - Gluten Free Dairy Free
Ingredients
1 can coconut milk
1 can coconut cream (I find this at Trader Joe's)
1 can (15oz) pumpkin puree
2 frozen bananas
3/4 cup brown sugar
2 tsp vanilla
2 tsp pumpkin pie spice
Instructions
Combine all ingredients in a good blender or food processor and blend until smooth. Pour into a pan and cover. Freeze until almost firm (time will depend on depth of pan). Allow to sit at room temp for approx. 15 minutes if the ice cream is too hard.
Serve with dairy free caramel sauce and caramelized pecans.
7.8.1.2
44
https://practicalsavings.net/pumpkin-ice-cream-gluten-free-dairy-free/
Kelly Lockwood (Practical Savings)
Follow Practical Savings's board Desserts on Pinterest.


---